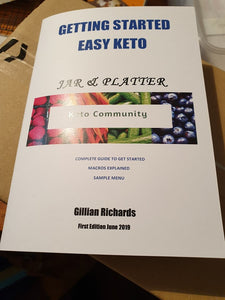 Confused about starting the Ketogenic Diet? So much info you dont know what to follow?

This manual, written with love by Gillian, is designed to demystify the keto diet based on fact and personal experience. It contains everything you need to start the Keto Diet. No bells or whistles, no fillers in the pages, just facts and instructions.
If you are a first time customer with Jar & Platter Keto, we highly recommend giving this a read.